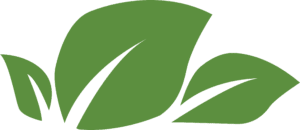 FREQUENTLY ASKED QUESTIONS
Farmer's Market in the Park runs from Memorial Day through September, every Saturday, 8:30am-12:30pm.
We are located on Lake Street starting in front of the Roof Garden and running down into the "loop".
Where can I find a list of your vendors and their contact information?
Maybe! We require that our vendors make or grow your own items and have liability insurance. We also have a substantial amount of applications that come in each year. Unique and high quality products are what we are looking for.
How much does it cost be a vendor?
$500 for seasonal vendors
$100 for day vendors
Vendor application process:
1)You MUST make or grow your own products to qualify. 
2) Fill out our online application. Seasonal vendor application process closes March 15th. However, you can get on our day vendor waiting list at any time. Head to www.farmersmarketinthepark.com and click "Get Involved". Submitting an application does not guarantee admission to the market.
See Volunteer Opportunities on our website.
Farmer's Market in the Park is a NPO. We have a board that makes decisions. The board includes: Krissy Thiessen, Tracy Evans, Amanda Shaffer, Dalton Kidd, Heidi Petersen, and Calvin Thiessen. Krissy Thiessen is the Executive Director.
Where can I find what music is playing each week?
See Music Schedule on our website.
Who sponsors Farmer's Market in the Park?
See sponsors on website. We have a diverse group of businesses that sponsor the market and we are so grateful for them!
How do I become a sponsor?
Email us to see what opportunities are still available for this season! We have many options to fit whatever budget you have.
"Have a friendly smile and a desire to help the market? Spend your Saturday morning with us! Hang out in our welcome booth to greet all of our guests, sell merchandise, and answer questions. This is a great way to help us by staffing our welcome booth but it also allows you to meet and greet with thousands of people each Saturday. Enjoy the high energy, live music, and fun of Farmer's Market in the Park. Contact us via e-mail to secure your date(s)."
$500 gets you Memorial day – September (Equates to $27/week)
$100 Single Day Vendor Rate